The product
Q Link wireless is the major telecom company provider of free phone service for low income Americans. The Members Area is an web application that basically enables users to manage their phone service, while also keep them informed on any relevant updates.
Project Duration
This project was designed between June and July of 2021 and is currently in paused and waiting to start the development and implementation.
The problem
This is the first redesign of the Members Area after several years. The current members area was built among several years adding different functionalities as the company was growing and as the users need intended to be solved, as a consequence there are a sum of functionality. While observing in a big picture it is possible to diagnosis a lack of usability, unclear informational architecture, and a poor users experience.
The goal
So the goal was to redesign the members area for a better user experience, reassuring them that they've made the right decision and consequently increase user retention.
My role
I worked on this project from data analyzing to design, uncovering google analytics, website tracking information, feedbacks from users & customer service, establishing functionalities requirements together with managers and developers.  Our team included developers, IT manager, marketing manager, and myself as the UX/UI designer.
Responsibilities
Analytic Synthesis, Information Architecture, and Prototype.
Understanding the user
The research on the project was done manly analyzing the customer's needs and behaviors beyond several year of data collection with tracking information, google analytics, and feedback from users through customer service and stakeholders detailing.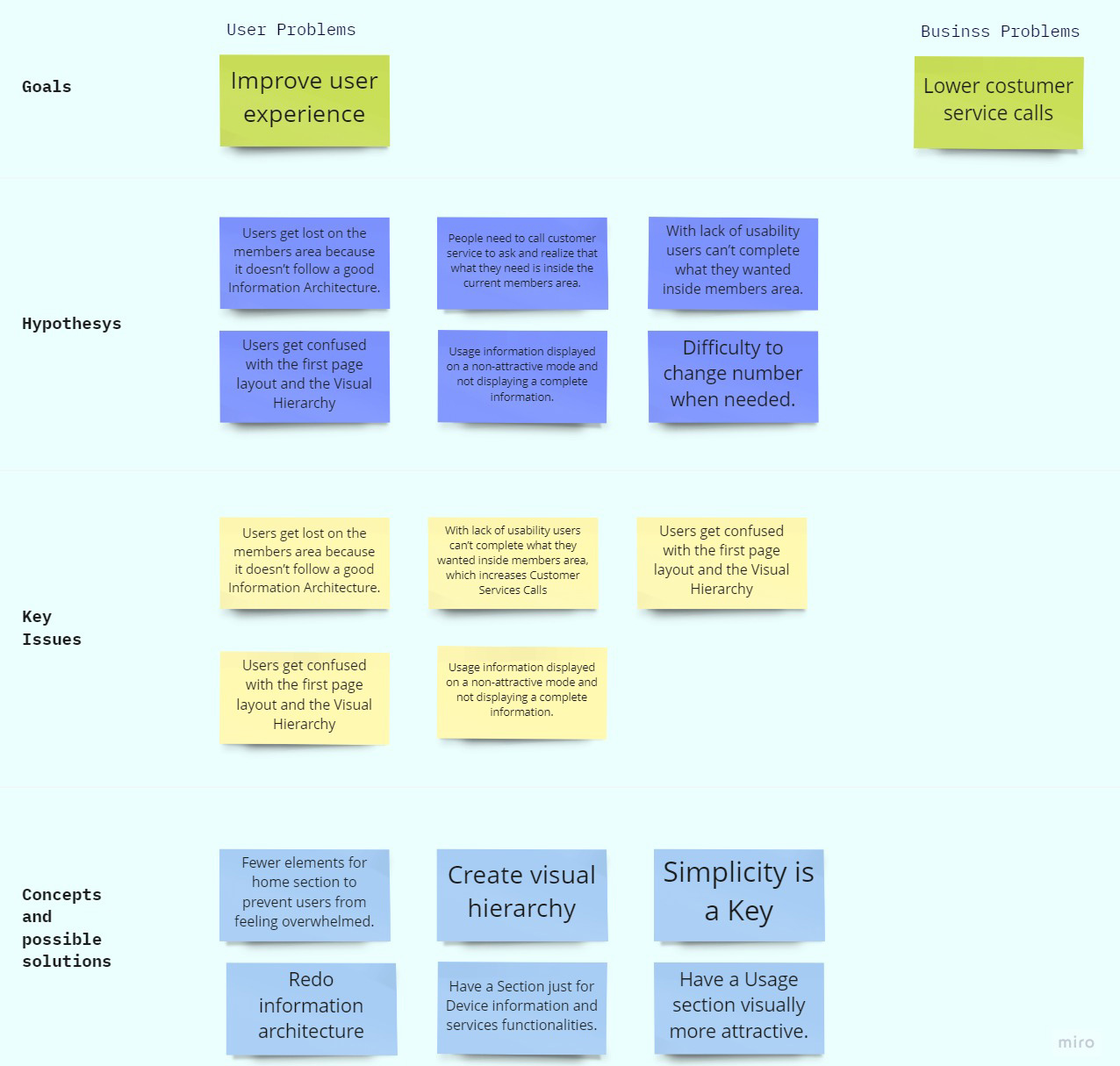 This portfolio case is better viewed on desktop.